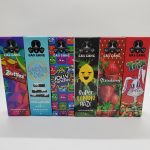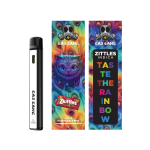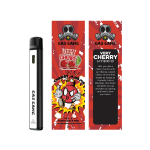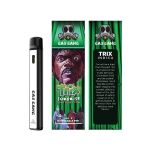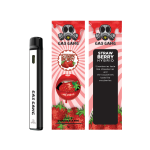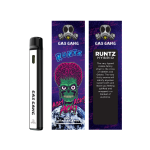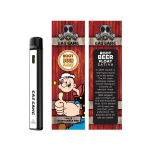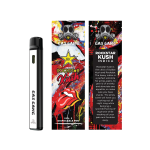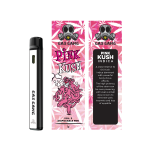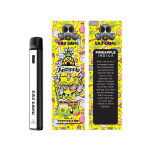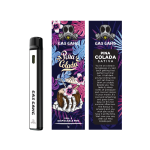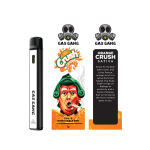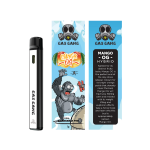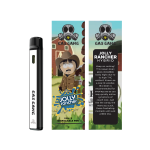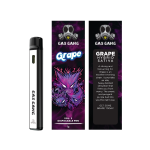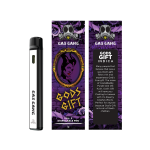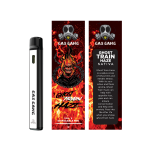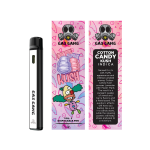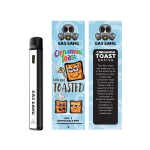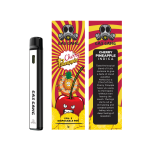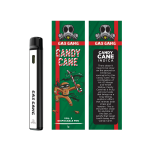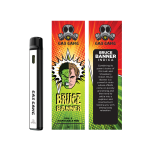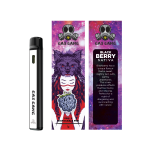 Gas Gang – 1 Gram Disposable Vape Pens (40 Flavors)
$40.00
OVER 40 Different Flavors to choose from:

Banana Split
Death Bubba *NEW*
Blackberry
Blueberry Pie
Blue Dream
Lucky Charms
Blue Slushie
Bruce Banner
Candy Cane
Cherry Pineapple
Cinnamon Toast
Cotton Candy Kush
Forbidden Fruit
Ghost Train Haze
Gods Gift
Grape Koolaide
Green Apple
Hubba Bubba
Jolly Rancher
Lemon Lime
Lychee
Mango OG
Mint Chocolate
Orange Crush
Papaya Punch
Peach
Pina Colada
Pineapple
Pineapple Express
Pink Kush
Rockstar Kush
Rootbeer Float
Runtz
Strawberry
Strawberry Banana
Super Lemon Haze
Trix
Unicorn Poop
Very Cherry
Watermelon
Zkittlez

Delicious! Potent! Elegant!

A must have for any public social gathering. Discreet and no lingering smells.

House favorite flavors are: Strawberry, Orange Crush, Grape Koolaide, Blueberry Pie and Banana Split

Also Check out our Selection of Live Resin Only $20.00/g (Also with new flavors and full stock)

Other Vape Pens
Be notified as soon as we re-stock!
SKU:

N/A
Categories: Concentrates, Distillates, Tinctures / Oils / Distillates, Vapes & Carts
Tags: blue dream, Blueberry Pie, Bruce Banner, Cotton Candy, cotton candy kush, Cupcake Delight, disposable, Distillate, gasgang, ghost train haze, Headbanger, Hubba Bubba, Jolly Rancher, King Louis XIII, Orange Crush, pineapple express, Pink Kush, potfather, runtz, Strawberry, super lemon haze, Superman OG, THC, Trix, vape, Watermelon, wedding cake, Zkittles
Only logged in customers who have purchased this product may leave a review.
OVER 40 Different Flavors to choose from:

Banana Split
Death Bubba *NEW*
Blackberry
Blueberry Pie
Blue Dream
Lucky Charms
Blue Slushie
Bruce Banner
Candy Cane
Cherry Pineapple
Cinnamon Toast
Cotton Candy Kush
Forbidden Fruit
Ghost Train Haze
Gods Gift
Grape Koolaide
Green Apple
Hubba Bubba
Jolly Rancher
Lemon Lime
Lychee
Mango OG
Mint Chocolate
Orange Crush
Papaya Punch
Peach
Pina Colada
Pineapple
Pineapple Express
Pink Kush
Rockstar Kush
Rootbeer Float
Runtz
Strawberry
Strawberry Banana
Super Lemon Haze
Trix
Unicorn Poop
Very Cherry
Watermelon
Zkittlez

Delicious! Potent! Elegant!

A must have for any public social gathering. Discreet and no lingering smells.

House favorite flavors are: Strawberry, Orange Crush, Grape Koolaide, Blueberry Pie and Banana Split

Also Check out our Selection of Live Resin Only $20.00/g (Also with new flavors and full stock)

Other Vape Pens
Additional information
| | |
| --- | --- |
| Weight | N/A |
| Dimensions | N/A |
| Flavor / Strain: | Death Bubba, Banana Split, Blackberry, Blueberry Pie, Blue Dream, Lucky Charms, Blue Slushie, Bruce Banner, Candy Cane, Cherry Pineapple, Cinnamon Toast, Cotton Candy Kush, Forbidden Fruit, Ghost Train Haze, Gods Gift, Grape Koolaide, Green Apple, Hubba Bubba, Jolly Rancher, Lemon Lime, Lychee, Mango OG, Mint Chocolate, Orange Crush, Papaya Punch, Peach, Pina Colada, Pineapple, Pineapple Express, Pink Kush, Rockstar Kush, Rootbeer Float, Runtz, Strawberry, Strawberry Banana, Super Lemon Haze, Trix, Unicorn Poop, Very Cherry, Watermelon, Zkittlez |
Spark a Dube! Share with Friends for Awesome Rewards
Invite a friend via Facebook, Twitter or email and they'll get a 5% discount on their purchase, plus you'll get rewarded 5% of their order to use as store credit.